Standing for a Sustainable Future
Back to Top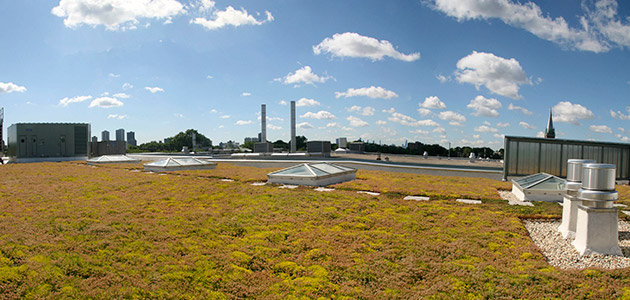 The recent decision for the United States to withdraw from the Paris Climate Accord is deeply disappointing and S&C Electric Company stands with hundreds of other US-based businesses, the scientific community, and countries around the world in voicing our regret at this action.
There is firm scientific evidence showing that our climate is changing and that the earth is gradually warming. The role that human action plays in this change will continue to be debated, but it is S&C's belief that we can and should do everything possible to minimize the impact we have on our environment, including the reduction of carbon emissions.
Greenhouse gases know no borders and actions to impact them take decades to achieve. That is why a global accord with long term commitments is so important to achieving reduction goals. Our country's leadership has backed away from this commitment, but this does not mean that the progress the United States and our industry are making toward a sustainable future stops. Multiple cities and states have already committed to achieving renewable energy goals in the coming years by reducing their carbon emissions and will continue to do so despite this decision. Electric utilities have listened to their customers and their shareholders and are improving the sustainable mix of generation by investing in wind, solar, microgrids, energy storage, and other carbon-reducing technologies.
Businesses have a role to play as well, and S&C will continue our commitment to Responsible Stewardship by investing in ways to reduce the environmental impact of our work. We will continue to develop technologies that enable the utilization of renewable energy resources. We will continue to connect wind and solar generation on the utility grid and through distributed generation. We will continue to minimize waste and emissions produced at our many locations around the world.
Finally, S&C will continue to raise the bar by setting, reviewing, and achieving our own environmental objectives. It is now more important than ever for businesses, communities, and individuals to commit to sustainability, and we stand with all those who believe that a clean and vibrant planet is worth the investment.
Expert
Publication Date
June 5, 2017